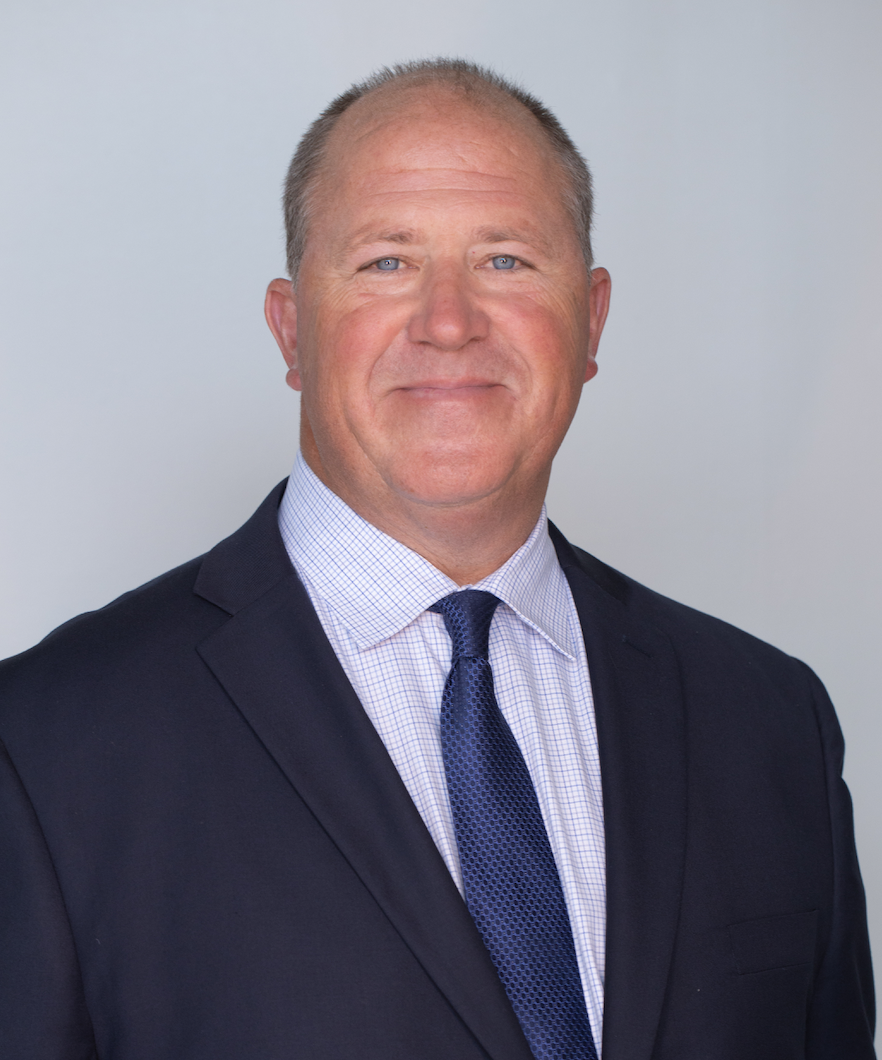 With over 25 years of experience in the Fire Alarm industry, Marty has always found success by making the customer the highest priority.  As a Partner and Owner of Safeway Fire his vision in 2011 was to build and grow a company that requires equal emphasis being placed on excellence in sales, engineering and service company wide.  The past and future success of Safeway Fire & Protection is based upon this principal and with Marty leading the day to day operations the company continues to be a leader in the industry.
Marty is NY State Licensed in fire alarm & security and has multiple certifications in the Life Safety industry, most notably he is NICET Level IV certified in Fire Alarm Systems.  His many years serving on multiple association boards including currently the New York Fire Alarm Association, keep him on the cutting edge of both technology and code changes.  Safeway Fire & Protection will continue to rely on his experience and leadership to help guide a team of highly qualified professionals to the forefront of the industry.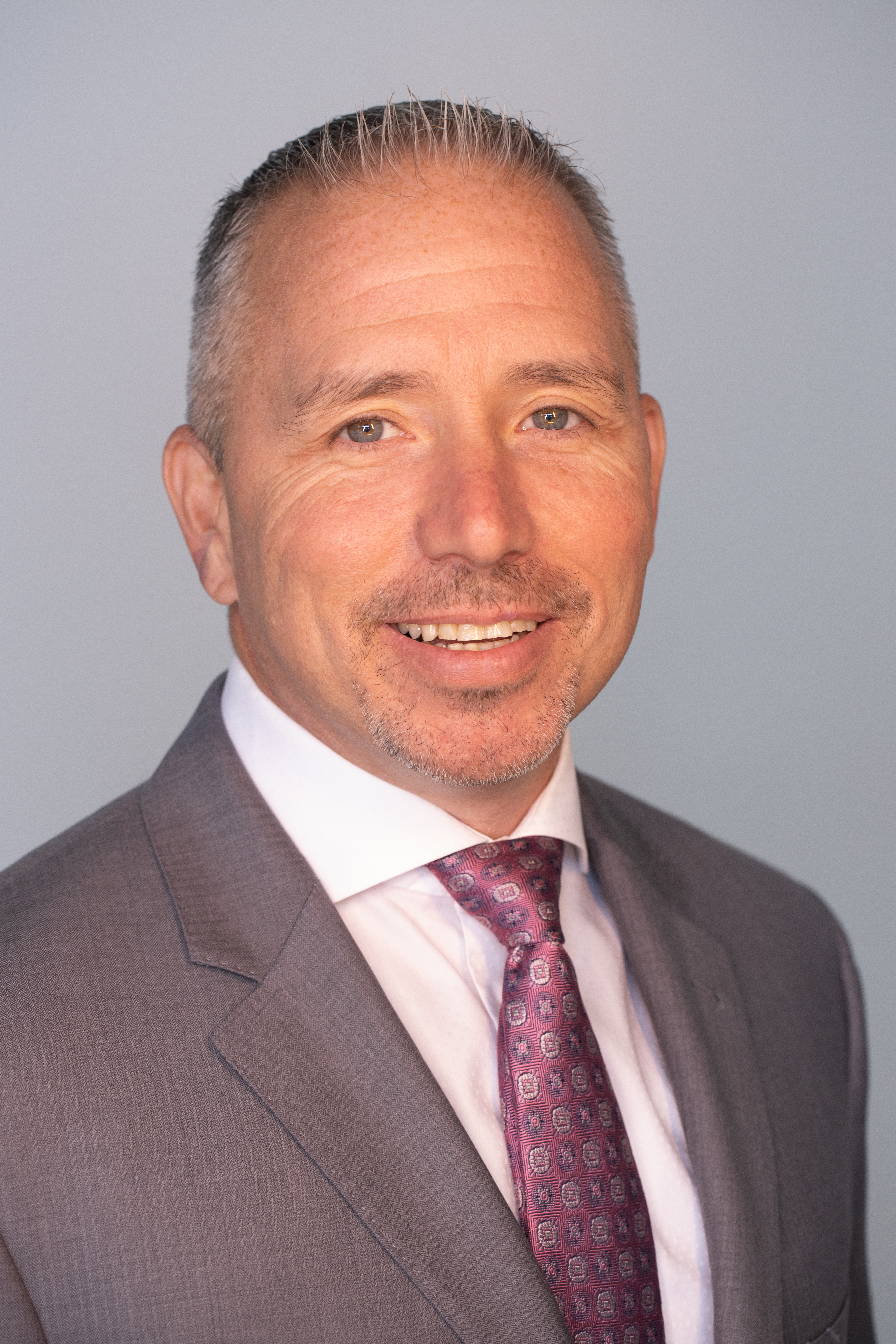 Frank Califano has been an owner of Safeway Fire & Protection since it's inception. He has also been a business owner for over 25 years. Frank brings with him a strong service acumen from his experience in owning and managing the largest privately held secuirty company in New York. It is the fire alarm industry that Frank wanted to vest his time and bring with him his knowledege and expertise from his past. Frank received his business degree from Adelphi University in 1994. He has been honored several times through various organizations and currently holds a board seat with two non- forprofit organizations. It was Frank's vision along with his business partner Martin Brophy to put the pieces together to build the best Fire Alarm Company in the New York tri-state area.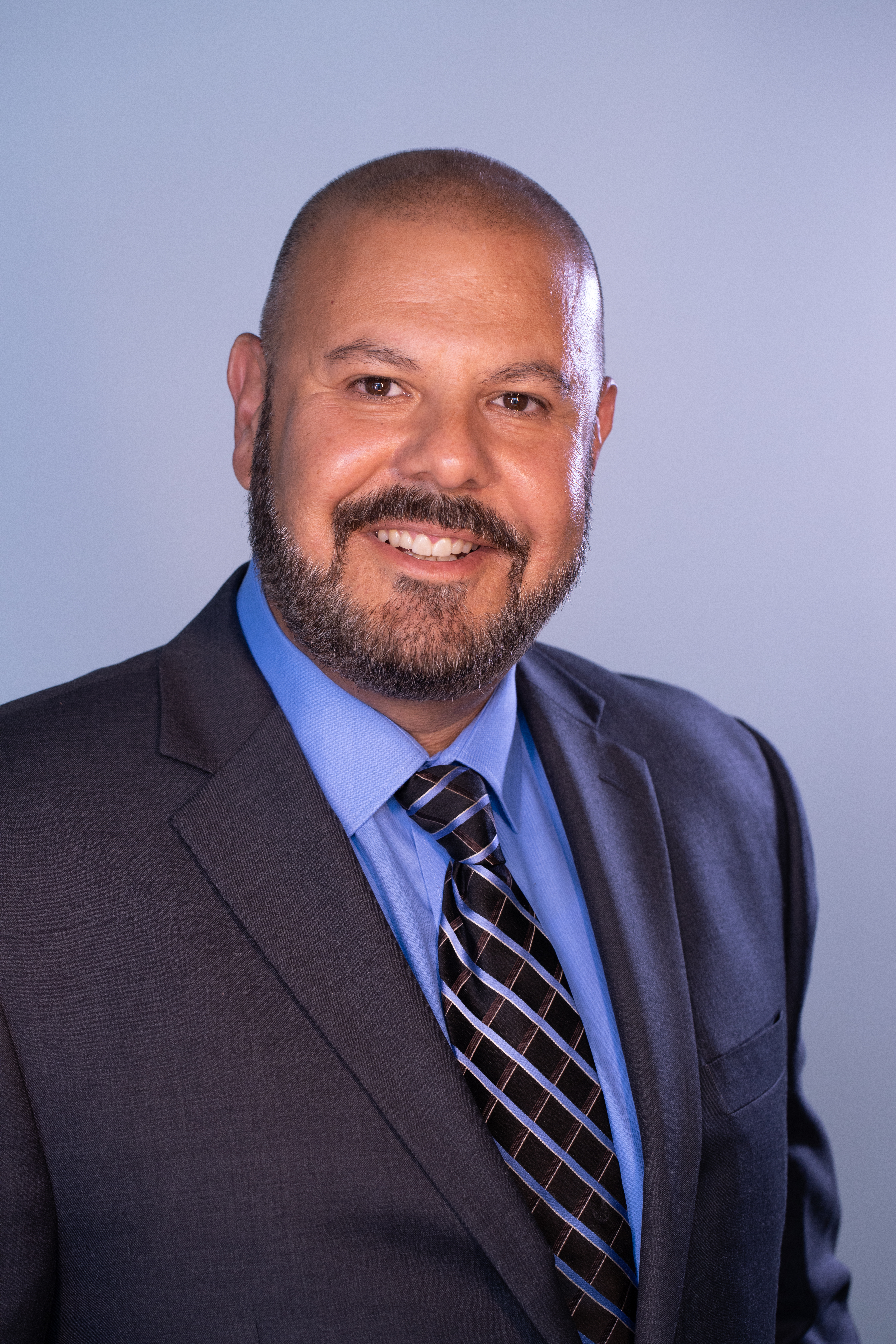 From the initial bid stage through the final project acceptance, Frank and our highly experienced Engineering team will plan, design and coordinate all technical facets respective to our projects. Daily activities involve interfacing with Sales, Consultants, Installers and Technical personnel regarding project evaluations and reviews, code compliance, product suitability and support solutions with a primary focus in the design and delivery of our exceptional project submission packages.
Frank is a graduate of Manhattan College with a Bachelor of Science Degree in Electrical Engineering. He is backed by over 25 Years of extensive training in the Fire & Security industry with multiple honors and certifications including a NICET Level IV. Under his direction, our team will ensure the proper execution of the design parameters, compliance to contractual requirements and the concise and timely processing of our projects.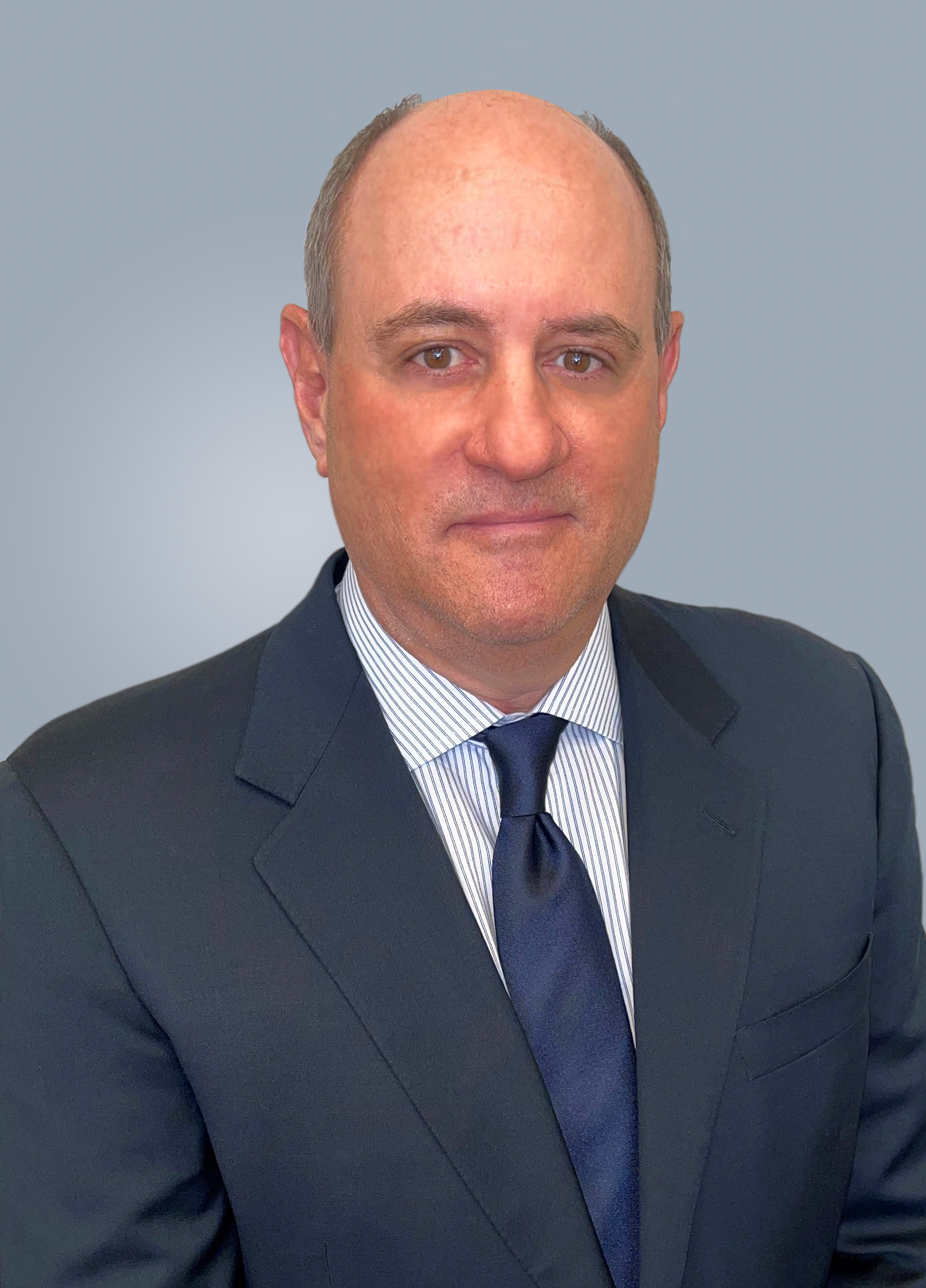 Mike started in the Fire Alarm business as a technician back in 1984. He worked as a Local "3" technician for fourteen years where he programmed and commissioned a wide array of projects in the five boroughs. While a technician his passion was always sales and project management. In 1997, Mike transitioned to a sales position. He immediately morphed into a hybrid account representative / project manager where he ran the jobs that he sold. Mike brought his expertise and hands on approach to Safeway Fire over seven years ago. Working with electrical contractors, building owners and engineers to implement code compliant designs for high rise office buildings, hotels, schools, hospitals, dormitories and retail establishments. Mike does it all! He continues to follow his passion looking for the next challenge. Being a member of the Safeway Fire family and working with some of the most respected people in the industry on some of the most high profile projects in NYC makes coming to work easy. Putting the Safeway stamp on an ever evolving life safety business is what it's all about for him.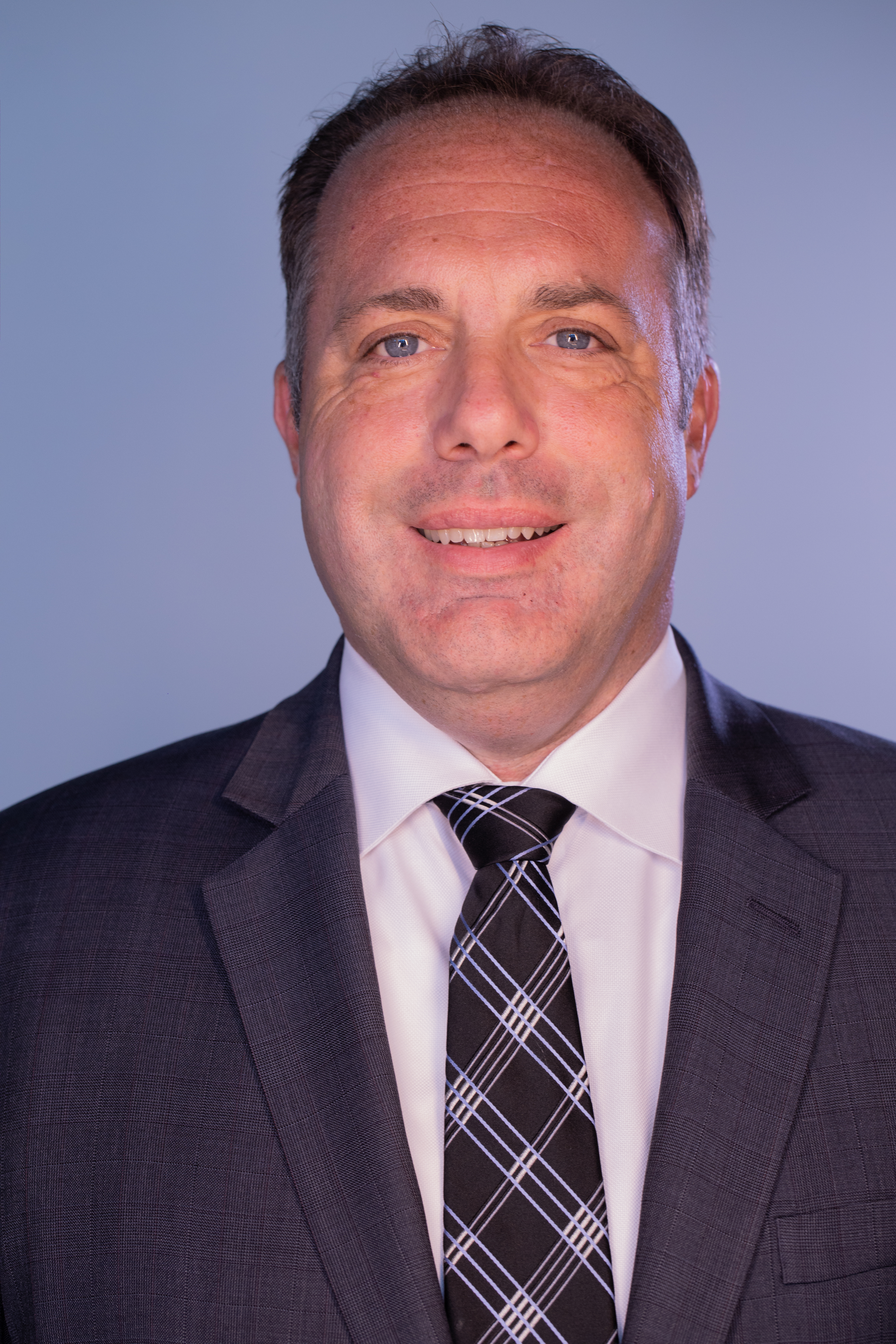 Peter started in the fire alarm industry over 25 years ago as a local #3 apprentice. After 8 years learning the ropes in the field, he was asked by his employer to make the move into sales.  Today he is held in high regard by loyal customers who rely on his expertise and commitment to excellence to help support them from the initial bid process through job close out on their fire alarm and auxiliary radio communication jobs. Peter has been described as loyal, honest, and detail-oriented.  He believes that teamwork and moral character are the keys to success.
Ed started his career in 1986 as a Union Assembly Bench Technician where he built and tested fire alarm panels before installation. He quickly progressed his career and moved to the Installation and Commissioning Division where he learned the many systems and the NYC Fire code. Ed has worked on all types of projects including hotels, high rise buildings, correctional facilities, municipalities, schools, etc. He has a vast knowledge of systems including fire alarm, security access control, CCTV and nurse call systems. Ed spent 20 years as a Union Local 3 Technician. As Ed is a natural leader, in 2005 he was asked to become a Project Manager and eventually was promoted to Senior Project Manager with his former employer. In these roles, he led and grew an entire division of Engineers, Drafters and a team of Technicians. It was always his goal to complete projects on time and on budget while developing relationships with the installation team and clients.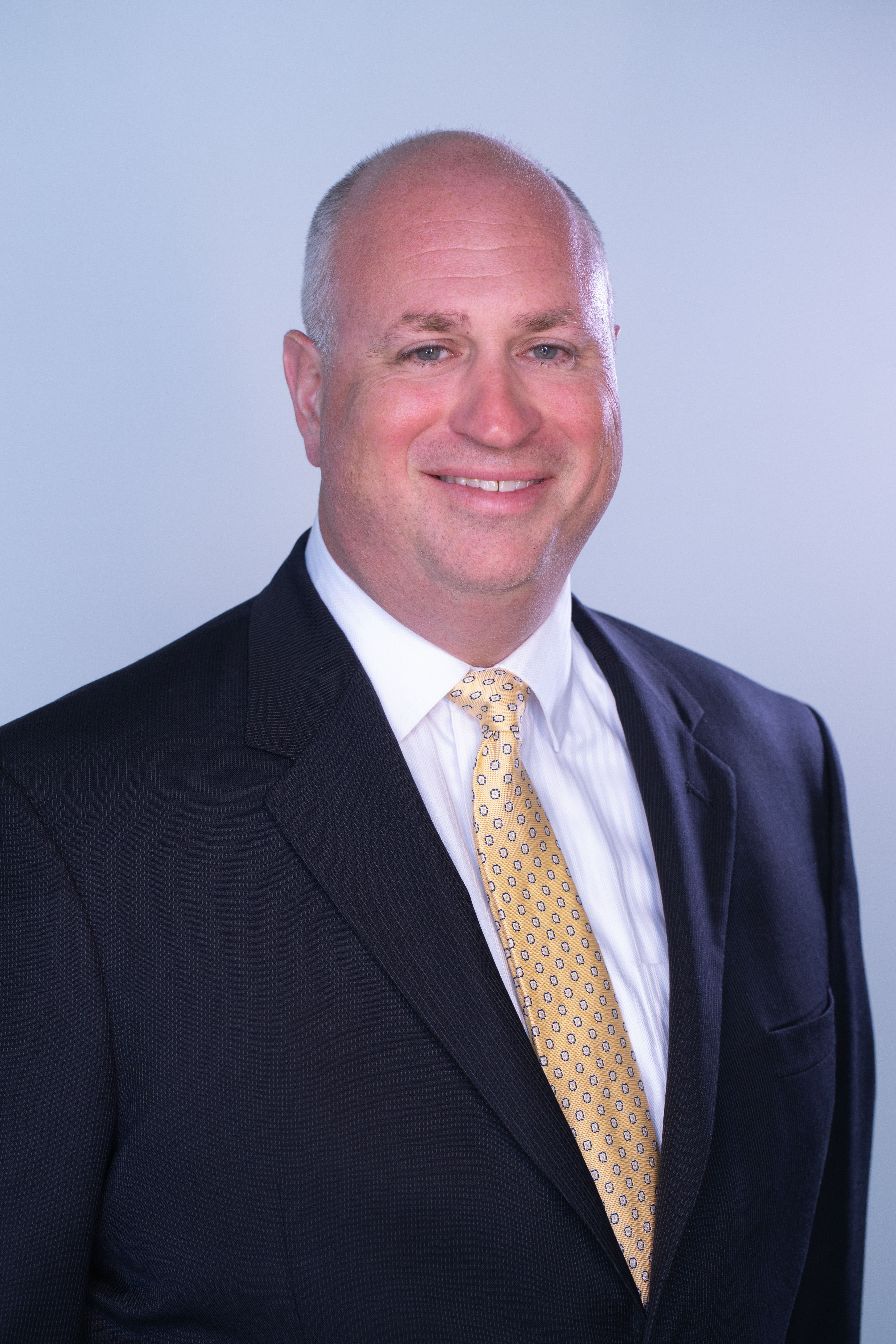 Steve joined Safeway Fire & Protection in February 2019 and serves as the Chief Financial Officer (CFO). As CFO, he oversees Safeway Fire's corporate strategy as well as all phases of financial management including financial reporting and planning, taxation, and compliance. With decades of experience in financial leadership, Steve started his career at Arizona Beverages and then moved into security services in 2000 with FJC Security Services. There he rose in the ranks from an Assistant Controller to Senior Vice President of Finance and then promoted to Chief Financial Officer, for his successful initiatives in M&A, trend analysis, budgeting methodologies, developing internal controls and implementing new business software for the company, managing all banking and insurance relationships, global budgeting and financial reporting, complex cost proposals. Also, his focus extended to oversight of corporate compliance, Human Resources, IT and all audit functions for the company. He was instrumental in the sale of FJC to Allied Universal. Steve earned a Master of Science Degree in Organizational Leadership with a concentration of strategic management and human resources from Quinnipiac University. He also has a Bachelor of Science Degree in Accountancy from Long Island University, Post. Steve reports directly to the President and ownership and assists in the planning and strategy of company stability and growth.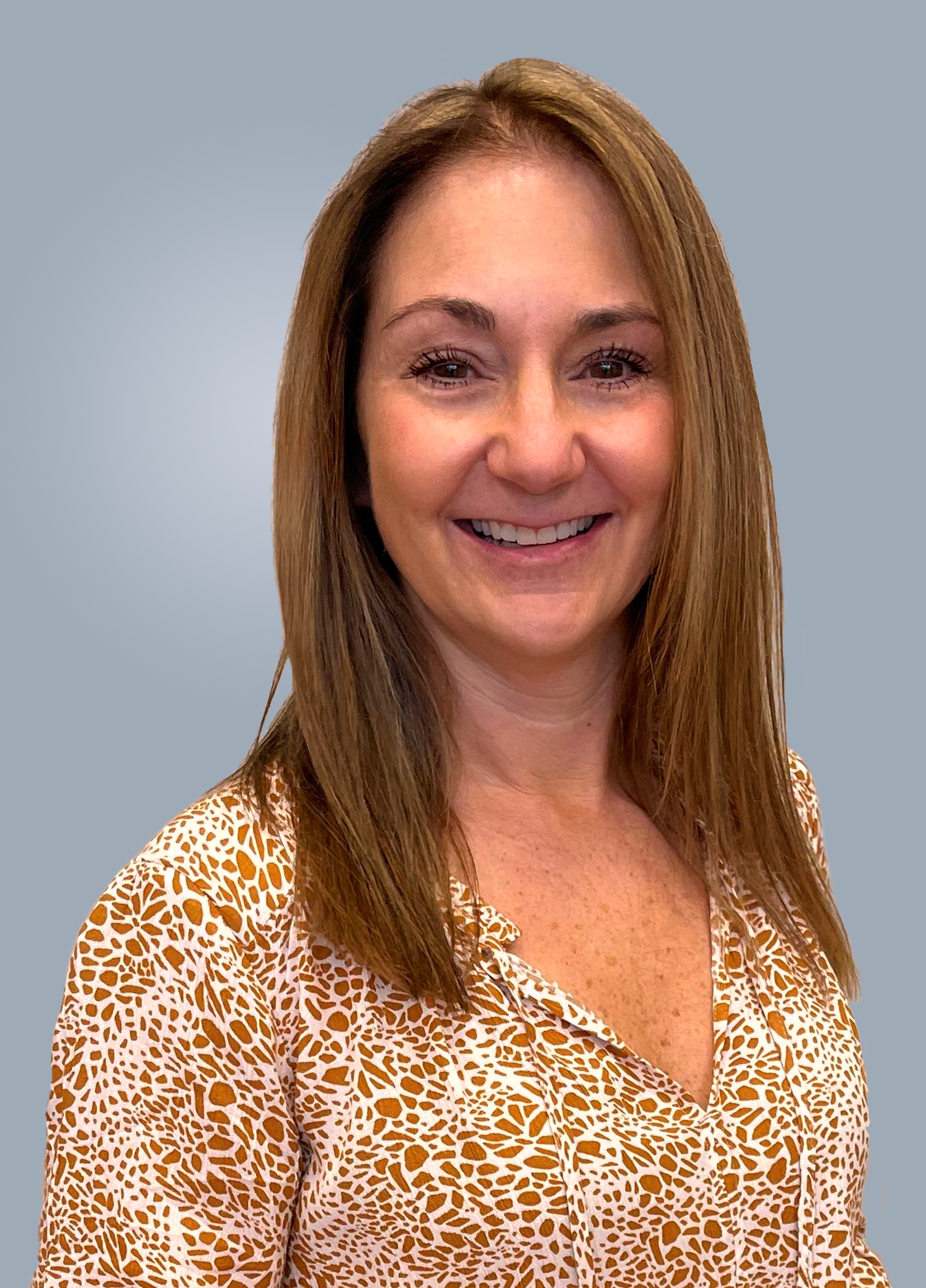 Nancy has over 18 years of experience in the Fire Alarm industry.  When she joined the Safeway Fire & Protection Team in 2011, Nancy wore multiple hats within the company.  She was one of the first employees to come on-board, therefore, she essentially did it all!  Nancy was responsible for Human Resources, Payroll, Accounts Payable and Accounts Receivable in addition to the purchasing of materials and invoicing.  As the company grew, Safeway Fire needed Nancy to prioritize materials and purchasing, resulting in her promotion to Director of Procurement. Her current position requires Nancy to oversee the day-to-day tasks relating to purchasing support which allocates her to be involved with every project and job that comes into Safeway Fire's hands.  She handles the coordination of all project materials, sales, engineering, logistics, and maintains positive vendor relationships.
Nancy is a graduate of Long Island University, Post with a Bachelor of Science in Business Finance.  Her degree has given her success throughout her career.  Nancy continues to excel every day and will always play a very significant part for Safeway Fire & Protection to function properly.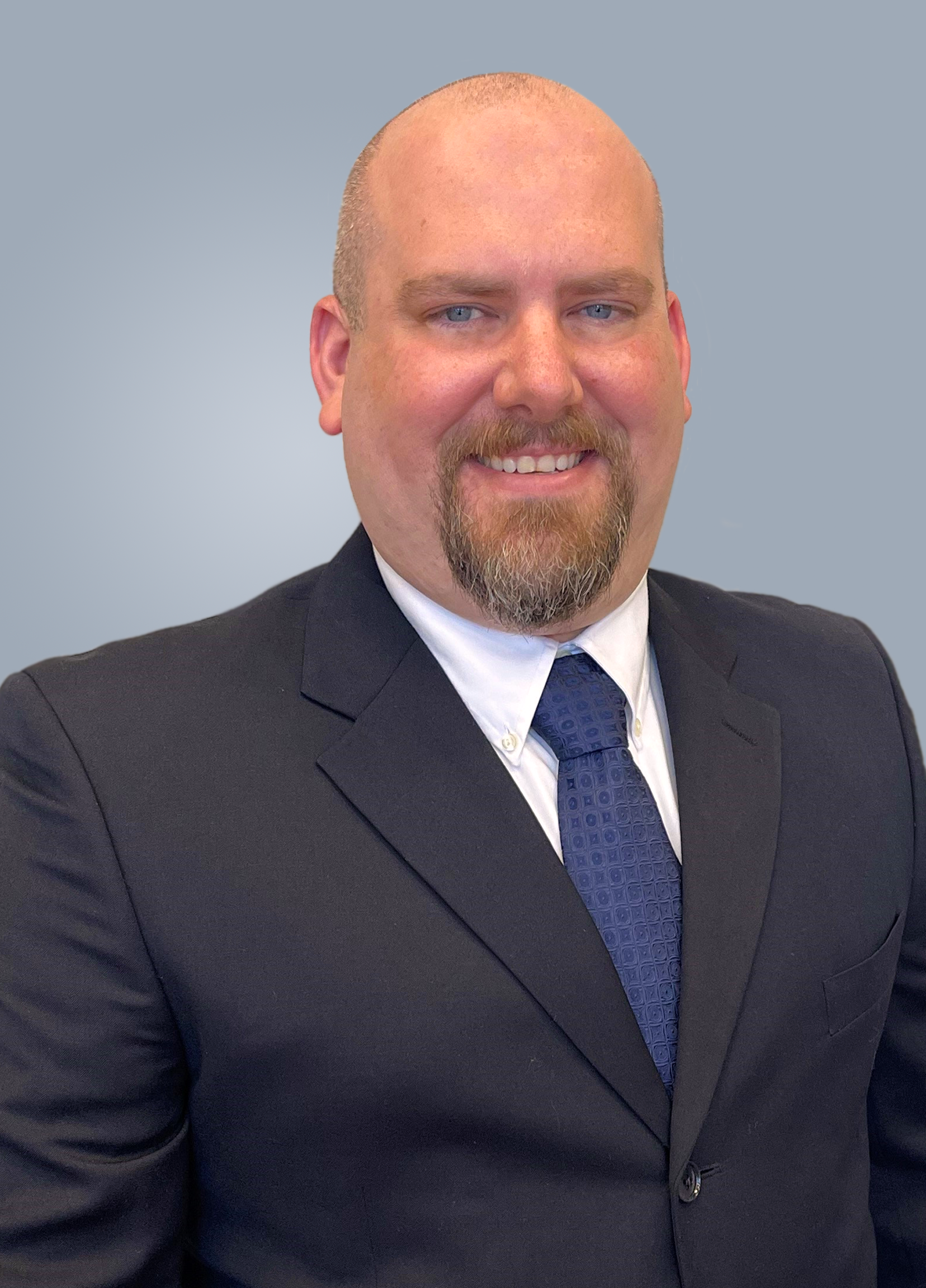 Rob began his career in the Fire Alarm industry in 2001.  Before becoming the Superintendent at Safeway Fire & Protection, Rob worked as a technician for approximately 15 years.  With this role, he helped build up and certify safe environments in some of New York City's most well-known buildings.  As Superintendent, Rob is to oversee every project rewarded to Safeway Fire from beginning to end to ensure the appropriate placement of technicians and most efficient use of company resources.  With over 20 years of his own experience and hundreds more from his peers, Rob has overseen and managed some of the biggest construction sites on Long Island and in the 5 boroughs with his current position.
Growing up, Rob's parents built a successful distribution company.  At a young age, several key virtues were instilled in Rob such as hard work, perseverance, and exceptional customer service.  Rob has always had an interest in electronics and cutting-edge technology as he studied and became Microsoft certified in Computer Network Administration.  Essentially, his childhood environment and young adult experiences have led him to where he is today.  Safeway Fire & Protection has confidence in his abilities to establish and facilitate departmental procedures designed to enhance the company's production and efficiency.
When Cecilia first became a part of the Safeway Fire & Protection Company in 2016, she served as Human Resources and the Senior Accountant.  Approximately 5 years later, Cecilia was promoted to Assistant Controller.  As Assistant Controller, Cecilia's responsibilities include management and mentoring of the finance department; preparation of projected financial reporting; treasury and cash management; implementing and maintaining internal controls and processes; tax compliance; and prepare for external audits.  Cecilia also focuses her attention on all Human Resource aspects such as payroll, recruitment and compliance.  With this role, Cecilia is able to get to know all new hires well as she is the one who completes the on-boarding process with every employee.
Before her time with the company, Cecilia served as Vice President of Management Accounting at a retail banking company.  Cecilia has a degree in Finance & Accounting that she obtained from the University of Scranton. A couple years after she completed her undergraduate years, Cecilia went on to earn her Master's degree from Dowling College.  With the help of Cecilia's persistence and extraordinary work ethic, Safeway Fire & Protection will continue to strive and succeed.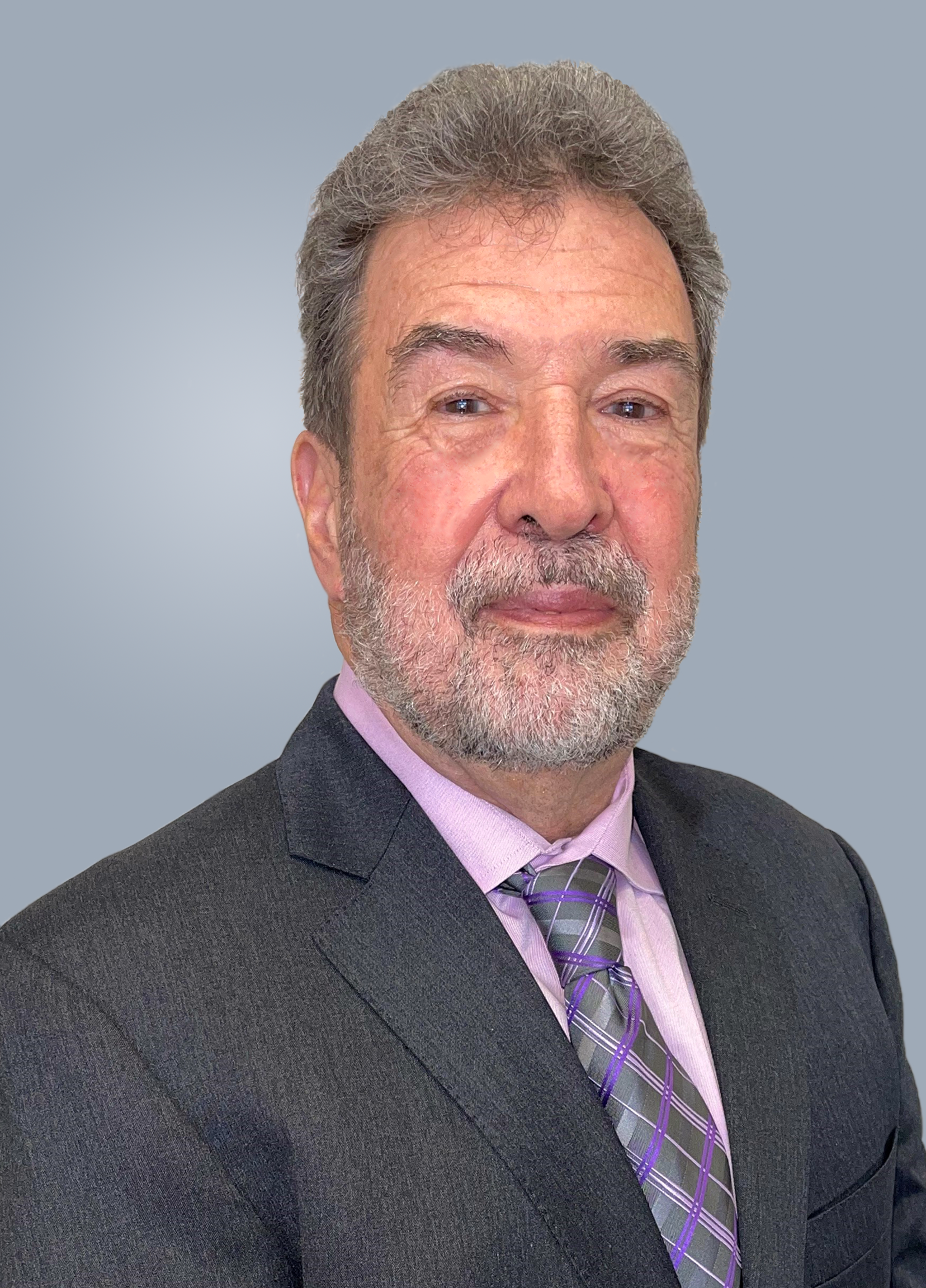 As an experienced, effective leader for 39 years, Mario is eager to cultivate a leading edge for Service and Operations management and is committed to promote the highest standards of integrity, competence, and leadership.  Mario joined the Safeway Fire & Protection team as the Director of Operations in 2020.  As Director of Operations, Mario is dedicated to combining exceptional people skills with state-of-the art technology methods and the ability to readily adapt to changing environments.
Mario strives to blend a successful record of developing a sustainable workforce to satisfy customer needs in an efficient and timely manner with interfacing at all levels of management, customer base, vendors, and union representatives to achieve a high consistency level of service.  Mario enjoys the competency to maximize margins and profits to develop an edge that exceeds targeted goals and have established a solid foundation to go forward absolute capability and sensitivity. With a true appreciation for diverse people, groups, and processes, Mario is capable and well prepared to establish an engaged, cohesive, and high-quality team to surpass customers' needs for today's competitive markets.